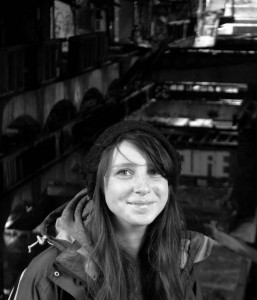 Dr Alice Watterson is an archaeologist specialising in illustration, digital survey and visualisation.
Alice holds an MA Hons in Archaeology from the University of Glasgow, an MSc (with distinction) in Archaeological Computing from the University of Southampton and, having successfully defended her PhD thesis in June 2014, has recently achieved her doctorate in Archaeological Visualisation from the Glasgow School of Art.
Her current research interests lie with the use of digital reconstruction as an interpretive tool for archaeology, focussing in particular on blending digital data capture with creative practice to generate original interpretive content for heritage outreach.
I provide a range of artefact illustration, with a specialism in worked stone and flint.
I offer a variety of approaches to reconstruction suitable for web-based content, publications, display boards, and exhibitions.
I can facilitate the production of large and small scale animations and multimedia films. For larger scale projects I often work as part of an associate collective of researchers, artists, visual and acoustic specialists. 
---