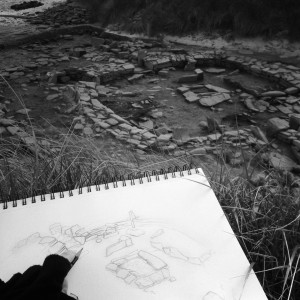 Archaeological visualisation is a complex process and each individual project can vary considerably in nature. I provide a range of visualisation techniques tailored to your site and budget.
My approach allows for greater flexibility within this process by working closely with clients to create engaging interpretive material appropriate to their site using a range of methods. I also work within an associate collective of researchers, artists, visual and acoustic specialists who together have over 20 years of experience working within the field of heritage interpretation.
When appropriate our collaborative approach can provide you with a 'toolkit' of visual and acoustic material for your site or project. This 'toolkit' presents the site from range of perspectives from a landscape scale right down to the individual artefacts, integrating digital data capture techniques with creative practice and storytelling.